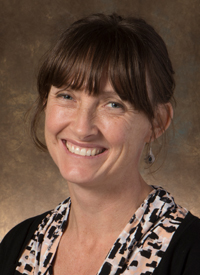 "Endocrinology is a good platform to mix the art and the science of medicine."
As a certified Adult-Gerontology Nurse Practitioner, Ms. Anslow treats patients from 14 years old to the end of life. She has a keen interest in diabetes care, especially as part of a team of clinicians and educators.
Language(s) - English
Ms. Anslow says endocrinology is a good fit for her because it is largely driven by objective data. "I like to help patients understand what is happening to them by using straightforward explanations for complex illnesses. That's the nurse in me." She decided to become a nurse practitioner to have more of an "upstream impact" on patient care. "I was lucky to study at UC San Francisco where there were some excellent geriatricians to help shape my thinking about gerontology."
She says she tries to tap into patients' motivations to help them achieve their health goals. "My patients have told me that I am a great listener.  I try to really hear what people say when they are talking to me."
Ms. Anslow has a horse and a dog and loves long-distance backpacking, once hiking an 800-mile stretch of the Pacific Crest Trail. "I recommend that adventure to anyone who is willing to try it!"
Education
Master of Science, Adult-Gerontology Nurse Practitioner, UC-San Francisco, 2014; Bachelor of Science in Nursing, Oregon Health and Science University, Portland, 2006
Experience
Adult-Gerontology Nurse Practitioner, Samaritan Central Coast Internal Medicine, Newport, OR, 2015-2016; Registered Nurse, Pre-Operative and Post-Anesthesia Unit, Pacific Community Hospital, Newport, OR, 2010-2012; Registered Nurse, Post-Anesthesia Unit, Center for Specialty Surgery, Portland, 2008-2009; Registered Nurse, Trauma/Emergency General Surgery, Step-Down Unit, Oregon Health and Science University, Portland, 2006-2008
Certification
American Nurses Credentialing Center, Adult-Gerontology Primary Care, Nurse Practitioner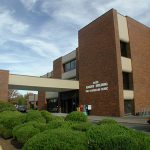 3680 NW Samaritan Drive
Corvallis, OR 97330
Map/Directions
Press Ganey Patient Ratings
The Patient Rating score is an average of all responses to care provider related questions on the nationally-recognized Press Ganey Patient Satisfaction Survey.
About the Press Ganey Survey Responses are measured on a scale of 1 to 5 with 5 being the best score.
---
Press Ganey Survey Comments From Patients
Mar 2018
Nellyda is very knowledgeable, compassionate, & helpful. We appreciate her excellent care.
Feb 2018
I've been very satisfied with the care I've received from Nellyda Anslow for my diabetes.
Dec 2017
Very informative, answered all my questions and worked with me on my meds.
Dec 2017
I always feel that Nellyda is very thorough and she is really easy to talk to about anything.