"Patient care is first compassion and kindness"
Dr. Arbuck brings special knowledge in infectious diseases to her internal medicine skills of solving complex diagnostic issues and managing chronic illnesses in adults.
Language(s) - English, Russian
At the core of Dr. Marina Arbuck's foray into becoming a doctor in her native Russia is a "great interest in human psychology." In fact, after leaving Russia with her 7-year-old son in 1995 and before passing the medical boards to get into a U.S. residency program, she worked as a nursing assistant in a psychiatric hospital. She then did about a year-long psychiatric residency.
She strives to become "a listening and non- judgmental friend," who is also "straight and frank." Dr. Arbuck has two passions outside her practice: outdoor ("au plen air") painting and Scottish Terrier Rescue. "I frequently take in elderly abandoned animals to make their last years the happiest."
Fellowship
Infectious Disease, Indiana University School of Medicine, Indianapolis, IN, 2001
Residency
Internal Medicine, St.Vincent Hospital, Indianapolis, IN, 1999
Education
Doctor of Medicine, Yaroslavl Medical Academy, Yaroslavl, Russia, 1982
Experience
Staff Physician, Advanced Family Medicine, Redmond, WA, 2015-2017; Staff Physician, Madigan Army Medical Center, Tacoma, WA, 2008 to 2011; Infectious Diseases Consultant, Northwest Medical Specialties, Tacoma, 2004 to 2008, and South Sound Inpatient Physicians Auburn, WA, 2003 to 2004
Certification
American Board of Internal Medicine in Internal Medicine and eligible for re-certificartion in Infectious Disease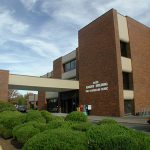 3680 NW Samaritan Drive
Corvallis, OR 97330
Map/Directions
Marina Arbuck, M.D. Video